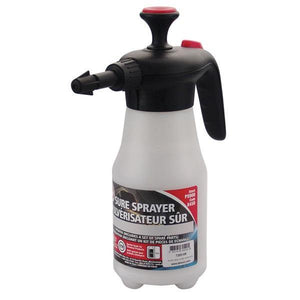 Dominion Sure Sprayer PS900
Dominion Sure Seal
Regular price $37.41 Sale
Ideal for use by body shops, repair shops, machine shops, professional detailers and weekend warriors.
Designed for use with wax and grease remover products.This refillable, non-aerosol pump sprayer can be used for oxide removal, tire rims, car interiors, glass cleaning and cleaning car bodies.
Highly resistant to corrosive products, silicones and oils.
Great for wax & grease removal prior to painting.
Refillable, non-aerosol pump sprayer
Applies both stream and spray.  Completely enclosed to protect mechanisms from dirt and dust.  Large capacity canister and opening for easy filling.  Comes with extra Viton seals.
Easy-to-use
Fill with water or solvent-based materials. Simply fill, pump, and spray.  Includes extra set of o-rings. Adjustable spray.
33.8 oz.
3-1/4"W, 11-7/8"H, 9-3/8"D.